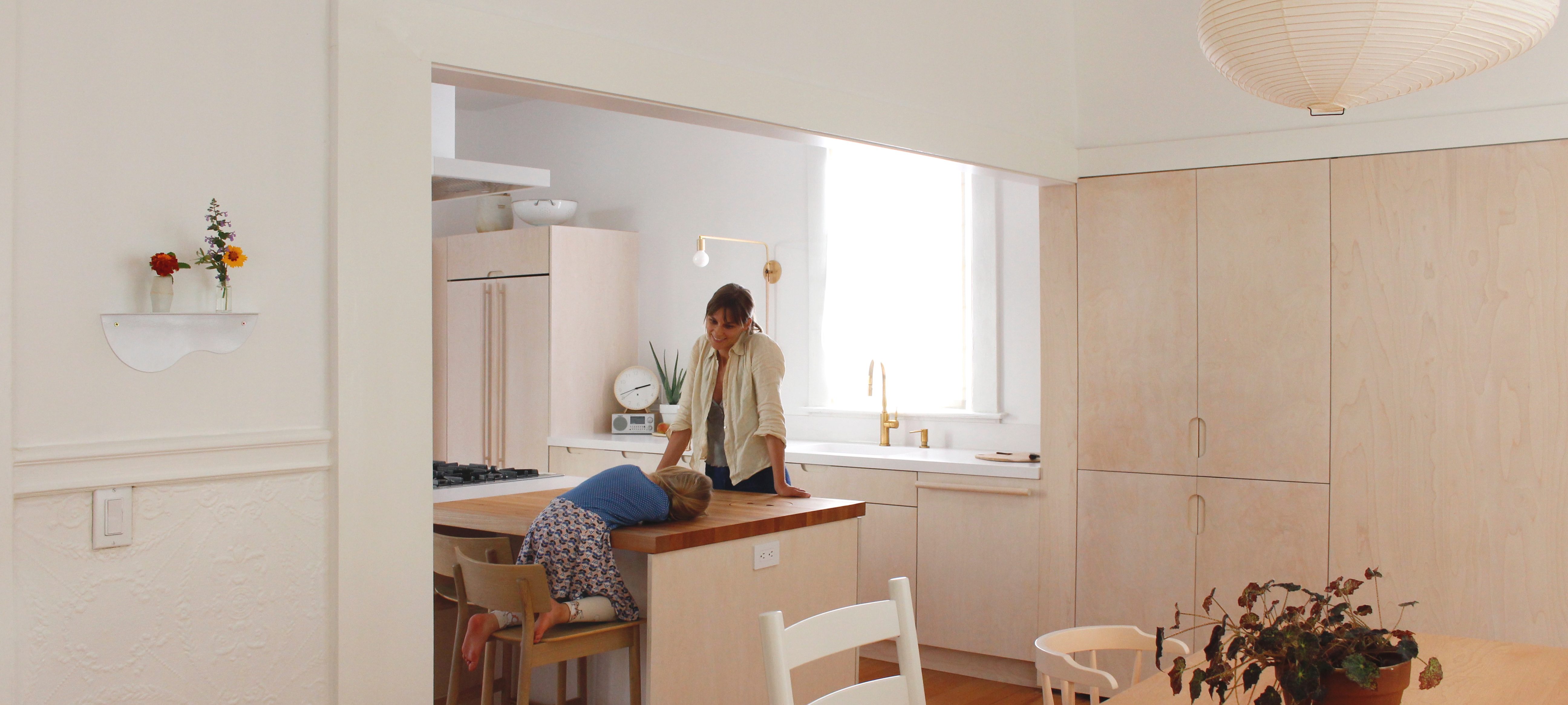 Sky Lanigan for Medium Plenty
The Mission, San Francisco, CA
2018
This odd little building is hidden from the surrounding Mission neighborhood, landlocked in the middle of a large block which gives it an enchanted secret garden kind of feel. Accessed through a narrow pedestrian tunnel off Dolores Street, it was originally the carriage house and stable for the classic SF apartment building in front. We turned the old, unused hayloft into a downstairs Master Suite, weaving an open, light-filled modern palette with the carefully restored vintage elements upstairs and creating a cozy rooftop patio open to the surrounding greenery of multiple adjacent backyards.
Materials & Features
restored vintage fir flooring
custom ceiling lighting
whitewashed kitchen cabinets
raw brass fixtures
Photography by Ray Lewis and Melissa Kaseman